With the ancient Roman city of Acinipo (quite literally 'city of wine') located just 14km outside of Ronda, you can be sure to enjoy some fine wines during your stay in Andalusia. Home to around 5,000 Romans during its height, Acinipo was one of the few cities in the Roman Empire that made wine of such good quality that it was exported back to Rome!
Today Ronda is growing in popularity as a destination for wine tourism, with organised tours available from a multitude of operators, so here our our top ten wineries you can easily visit within just a short distance from your base at our luxury villa La Cazalla. Mostly red wines with attitude, as all the vineyards are situated at an altitude above 750m, you can sample acclaimed monovarietals and red blends from Cabernet Sauvignon, Syrah, Merlot, Tempranillo, and even Petit Verdot, as well as fruity rosé and white wines. A visit to these small, family-run vineyards for a tasting is usually accompanied with tapas and other traditional dishes from the region, and some of the bodegas even offer introductory wine tasting courses.
Superbly situated on the sunny slopes below the cliffs of Ronda, Bodega Descalzos Viejos offer six red wines created from Cabernet Sauvignon, Garnacha, Merlot, Petit Verdot and Syrah, and one white wine, a Chardonnay. Tastings for groups can be arranged in advance through their website and keep your eyes open for one of their fabulous social events with music.
With 5 star reviews for the warmth of their welcome, their wines, tapas and service, this small family-run vineyard 5km from Ronda on the road to Arriate is not to be missed. Contact the Garcia Hildago family in advance to organise your visit to the vineyard, including tasting their wines and locally-inspired tapas.
Founded in 1999 by José Maria Losantos and his wife Gema Alonso, Bodega Doña Felisa can be found in a gorgeous location 40 minutes' drive from La Cazalla in the direction of Setenil. The vineyard offers one hour tours or visits that include lunch or dinner, accompanied, of course, by their delicious wines, including reds, whites and rosé.
Devoted to producing their wines organically and ecologically, Bodega Joaquín Fernández can be explored 5km north of Ronda. They offer a variety of experiences, including the usual tours with wine tastings, but also horse-back rides through the vineyards and samplings of organic olive oil. For full listings of their current offers and to make a reservation, visit their website here.
The Schatz family has its origins in Southern Tyrol and has specialised in viticulture since 1641. Friedrich Schatz arrived in Ronda in 1982 and planted 9 grape varieties: Lemberger, Pinot Noir, Petit Verdot, Chardonnay, Cabernet Sauvignon, Syrah, Merlot, Tempranillo and Muscat-Trollinger. The vineyard has won international awards for their Chardonnay, Petit Verdot and Pinot Noir, so be sure to book your visit and tasting in advance via their website.
With 19 hectares of lovingly-tended Pinot Noir, Tempranillo, Merlot, Syrah, Cabernet Sauvignon and Petit Verdot vines, the 30 minute drive from La Cazalla makes Bodega Cortijo los Aguilares well worth a visit. Tastings of their award-winning wines should be reserved via their website.
Martin Kieninger, wine-producer and architect, was born in Ried, Austria, and has been living in Ronda since 1998. He started his vine growing project in 2000, bringing the Blaufraenkisch, Blauburgunder, and Zweigelt varieties to the region, providing a boost to vine-growing in the Serranía of Ronda. All visits to the vineyard are guided by Martin himself and he recommends booking your tour of approximately 1.5 hours at least 3 days in advance.
One afternoon in April 2003 winemaker Javier Suqué, from one of the most important wine families in Spain, told his cousin of his dream of doing something different, something which would leave a mark for future generations. The decision was made to revive and return to Ronda the ancient wine-growing traditions of the Serranía de Ronda, dating from Phoenician times. Reserve your 2 hour 30 minute tour via their website to enjoy their unique and limited collection of wines made from indigenous varieties, some of which were practically extinguished since phylloxera in the XIX century.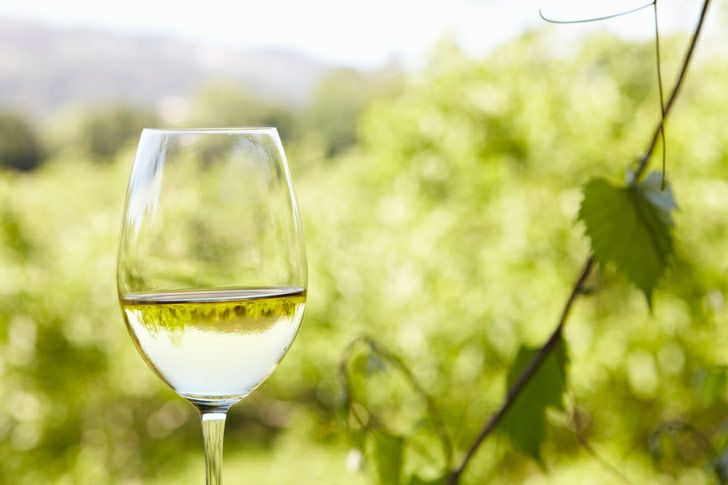 A 40 minute drive from your luxury villa rental La Cazalla de Ronda in the direction of Setenil, Bodegas Morosanto offer red, white and rosé wines as part of their vineyard tours. The vineyards are located on an ancient site, so you can also enjoy a little Roman and Moorish history among the ruins!
Located directly in front of Ronda's splendid Puente Nuevo (new bridge), Samsara Wines was formed by four young wine professionals. Their 4.5 hectares of French and Spanish varieties are organically cultivated according to ecological and biodynamic criteria. Purchase their reds online or contact them via their website to organise a visit.
If you would like more information on the local wines of Ronda or other activities available within the area, don't hesitate to contact us and we will be delighted to assist you.